Are You An Effective Communicator?  Take Our Communication Quiz – It's Free
At True Potential Counseling you will experience a safe & nurturing environment as you move through the pains of the past and discover your internal resources and full potential!
Using the most highly effective evidence based approaches (EMDR, Emotionally Focused Therapy for Couples & Families, Clinical Hypnosis & Gestalt) you will begin to experience the benefits after only a few sessions.  You will receive a personalized treatment especially tailored to fit you and your needs and high quality care built on trust, respect, understanding and empowerment (T.R.U.E.).  We can help you heal the emotional hurts & trauma from your past so you can feel whole & connected again; finally get a handle on your addictive patterns so you can begin managing your emotions, behaviors & get back in control of your life; and/or help you and your partner break out of a negative communication cycle, so that you can rekindle the love & connection in your relationship.
So you have come to the right place if you are either…
Coping with misunderstandings and communication breakdown in relationship and want to feel physically and emotionally close and connected to your partner again.
Dealing with a crisis in your relationship and needing to determine if the relationship can be improved upon or deciding if you and your partner are no longer compatible.
A trauma survivor feeling triggered and stuck, but wanting to heal and move past the pain of the past.
Feeling anxious or depressed and wanting to feel empowered, hopeful, peaceful and content in your heart, mind, body and soul.
Experiencing low self-esteem and want to unlock your true potential and feel a deep sense of self-worth and self-love.
Managing addictive patterns of behavior ineffectively and motivated, willing and ready to getting your life back on track.
Official Bio
Andrea Cairella, MC, L.P.C. is a Psychotherapist, EMDR Approved Consultant & an Emotionally Focused Couple's Therapist. She specializes in couples counseling, PTSD/trauma, anxiety and addiction. Andrea received her Bachelor's degree from Santa Clara University and her Master's in Counseling degree from Arizona State University. She is a Licensed Professional Clinical Counselor in AZ (LPC # 13498) and CA (LPCC #1367) and accredited by both the National Board of Certified Counselors and the American Counseling Association. She is a Certified Eye-Movement Desensitization & Reprocessing (EMDR) Therapist, EMDR Consultant and trained in Emotionally Focused Therapy for Couples. She is the CEO/Founder of True Potential Counseling and author of Transforming Relationships in 8 Weeks or Less. She has worked for the Trauma Healing Services, Banner Behavioral Health Hospital, US State Department & USAID. She enjoys sharing her knowledge in innovative and interactive ways with her clients and when training clinicians around the world. She is the creator of the show True Potential TV and has been featured on NPR, AZTV and ABC. For more details and additional resources she can be contacted at TruePotentialCounseling.com.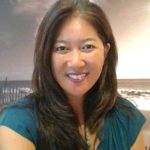 As a Marital Family Therapist, I have been working with individuals and families who have experienced and/or witnessed abuse and violence in childhood and/or intimate partner relationships. Seeing clients in both private clinical settings and in community based work, as well as from various cultural and ethnic backgrounds, has given me the opportunity to appreciate the diversity and uniqueness of each individual. Through the use of evidence based therapeutic practices, psycho-education about the effects of abuse, skill building, and practical self-soothing techniques, I aim to support my clients towards alleviating painful past experiences, insight into self-destructive patterns and discovering that sense of freedom and peace that comes with finding that a traumatic past does not define you or determine your future.

"Andrea and her team are very dedicated professionals who use their sensitivity, intuition and intelligence to understand a client and their problems. They are a fantastic group of therapists who live up to their fullest potential in their own lives and are always striving to use the most advanced and effective therapeutic approaches. I value Andrea and the therapeutic work of her team."

"Andrea is a competent and talented professional. Her intelligence, intuition, and honesty allow her to connect with her peers and clients on a very personal level. She is consistently successful in guiding clients through therapy to live more productive and happy lives.  Her staff and team of therapists also mirror her expertise, professionalism & authentic warmth."