Join the VIP list to get tips to create a life and relationship you love - It's Free
How to Create a Better Relationship with your Wife
In today's Relationship Lovecast episode we're talking with Arielle Ford about how to Create a Better Relationship with your Wife.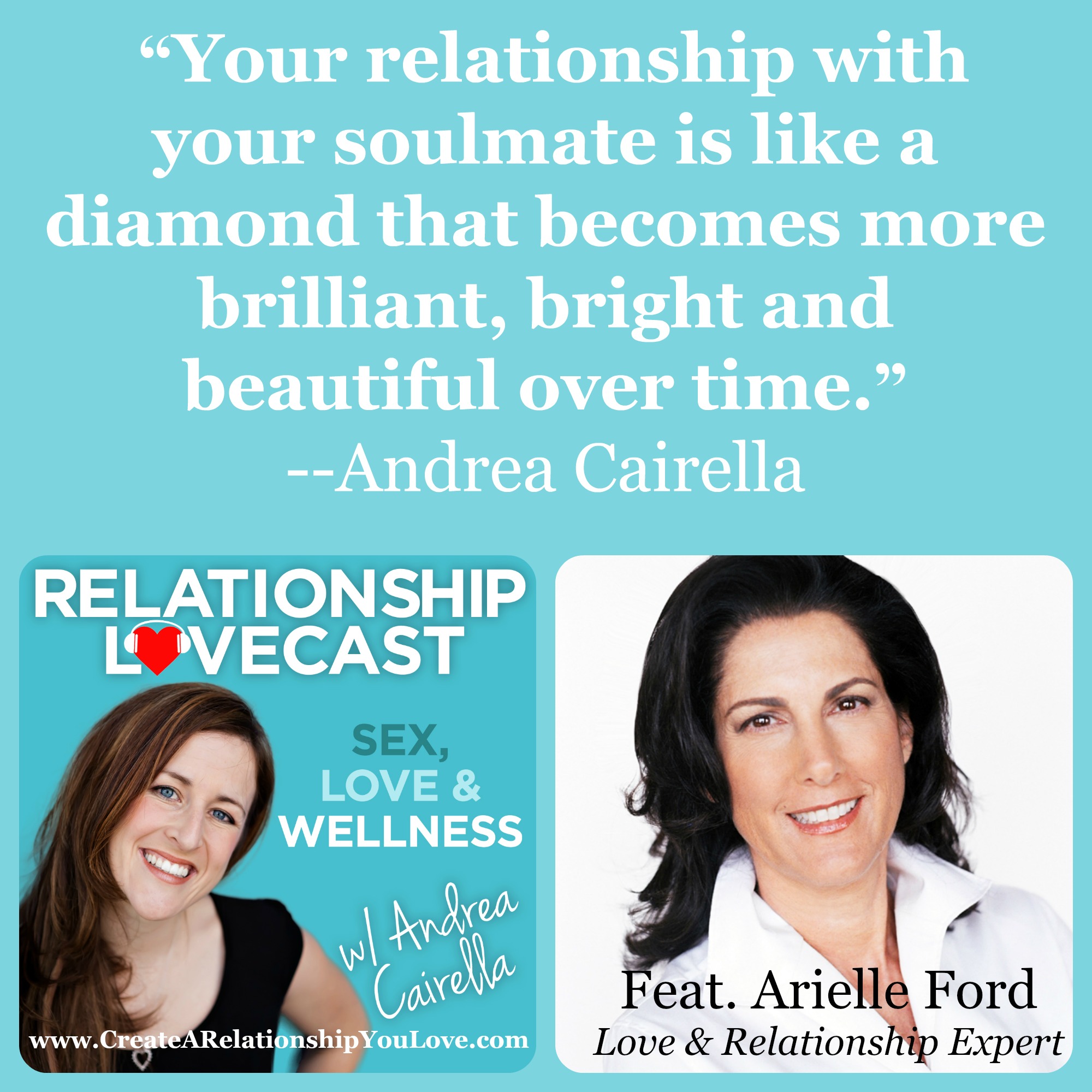 How to create a Better Relationship
Your relationship gives you an opportunity to grow as a person and hopefully become the best version of yourself in the process.  For me, my relationship is the greatest spiritual teacher in my life because it challenges me to grow and love more profoundly.
Relationships are like diamonds in the rough.  Did you know that the world's diamonds are formed in the Earth's mantle about 100 miles beneath the surface where temperatures are at least 2000 degrees Fahrenheit?  That's an extremely high-pressure and high-temperature.
Then the bonding happens between the carbon atoms and together they form crystals, which then form a diamond.  These carbon atoms need each other to survive the pressure.  Couples also endure this kind of pressure through the trials and tribulations of life and need to maintain a strong bond to survive and overcome the obstacles that lie ahead.
Imagine greater ease in your relationship.  Imagine more passion, harmony and friendship.  We all long for that connection and understanding.  Yet it is sometimes difficult to maintain when dealing with the ups and downs life has to offer.
Therefore I've invited Arielle Ford to discuss how create a better relationship. She is a nationally recognized publicist and marketing expert, producer, author and consultant. And she has also published  seven books, including the popular Hot Chocolate For The Mystical Soul series. The Soulmate Secret: How To Manifest The Love of Your Life with the Law of Attraction and her upcoming book Turn your mate into your soulmate.
In our IN-DEPTH INTERVIEW with Arielle Ford, we will cover:
First of all we'll see how she her new book Turning Your Mate into Your Soulmate came to be.
What is a soul mate and how do you turn your mate into your soulmate.
And also The secrets to a truly great relationship.
How to love an imperfect partner and how does this grow your soul.
And what a feelingization is and how it helps you manifest what you desire in your life and in your relationship.
How you can improve the quality of your relationships.
The health benefits to marriage.
And finally what are the secrets to a truly great relationship.
Check out this interview in order to get the many interesting takeaways on how to Create a Better Relationship.  Have a great rest of your week and most importantly SHARE YOUR COMMENTS and successes in the comments section.
Sending you positive thoughts,
Andrea
Liking this content? Wanting more? Sign up for updates…It's FREE!