Join the VIP list to get tips to create a life and relationship you love – It's Free
In today's Relationship Lovecast episode we talk about Rekindling Desire and how to Improve Intimacy in your Marriage.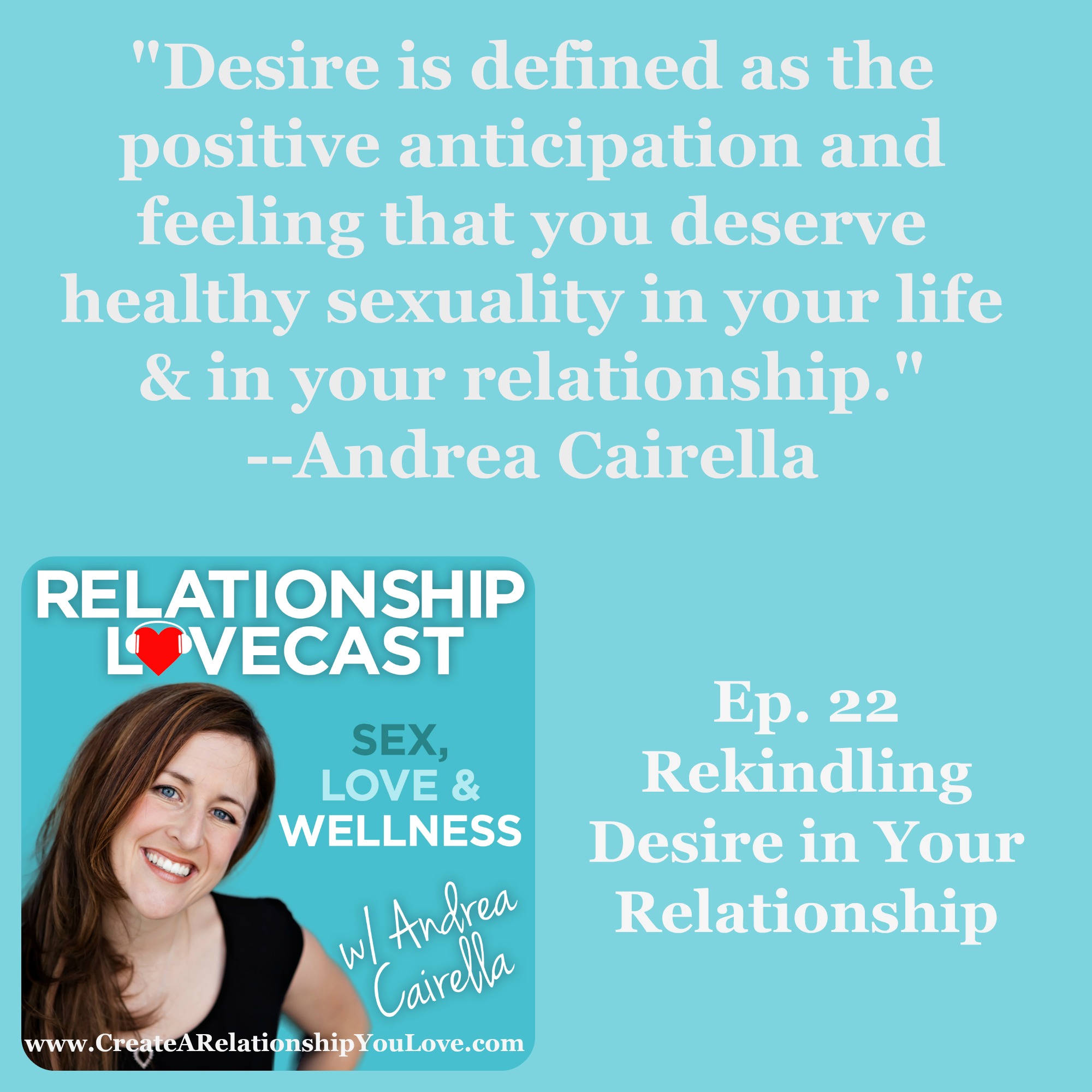 "Desire is defined as the positive anticipation and feeling that you deserve healthy sexuality in your life & in your relationship." – Andrea Cairella
How can you improve intimacy in your relationships:
Life's routine can be really mundane. Which makes keeping the spark alive in your romantic relationship difficult. But this is exactly why it is even more important to maintain. In this podcast, we'll talk about rekindling desire in your relationship and how to improve intimacy.
Last week I read a book called Rekindling Desire that highlights the main barriers to desire and how to overcome them. It also mentions strategies that add physical or emotional sparkle to your interactions with your partner. And in this way help you improve the quality of intimacy in your relationships.
Foreplay & Afterplay
How to incorporate foreplay and after play in your romantic partnership in order to improve intimacy.
Barriers
And also what are the physical and emotional barriers to intimacy in committed relationships.
Bonding
Finally, how to create a closer and deeper emotional and physical bond in your relationship with your partner.
Be sure to take advantage of your last chance to sign up for the free 14-day Love Challenge. The challenge expires
Feb 29th at 11:59pm
so
SIGN UP TODAY!
Spreading the love,
Andrea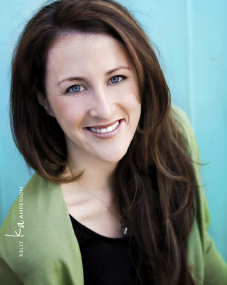 As a counselor, I am dedicated to helping my clients achieve their objectives and find greater peace of mind, self-acceptance & joy in their lives. It is my goal to provide a nurturing environment for my clients as they grow & discover their internal strength.
Grab Your
3 Part Video Series
to Create a
Relationship You Love
Avoid the 4 Common Mistakes Many Couples Make
Strengthen your Emotional Bond
Deepen Intimacy and Connection
Improve Communication